For 10 years, we have been helping you pick the watch that suits you
We are a Czech family business, running as smoothly as our watches. What we choose for you are high-quality pieces that we would love to wear ourselves. Some brands can only be found in our offer. We are all crazy about watches, but still it is the greatest passion of the head of our family - the master watchmaker, Milan. Thanks to him you may choose from special projects - original watches that we created in one single piece. With respect to the original history and uniqueness of the movements and dials, he modifies classic and antique watches. We are also official representative of the TISELL, GECKOTA LIMITED and PHOIBOS watch brand for the Europe.

Do not worry about shopping online, the quality of the watch is guaranteed - each of them is accompanied by a certificate with a detailed description. A warranty and an after-warranty service is a matter of course. Whether you buy it as a jewel, as an antique display of time or out of tradition or affection, believe us, we see it the same way. Meet the whole family team.
MILAN ILLÉS
Watchmaker - Service, professional consulting and purchase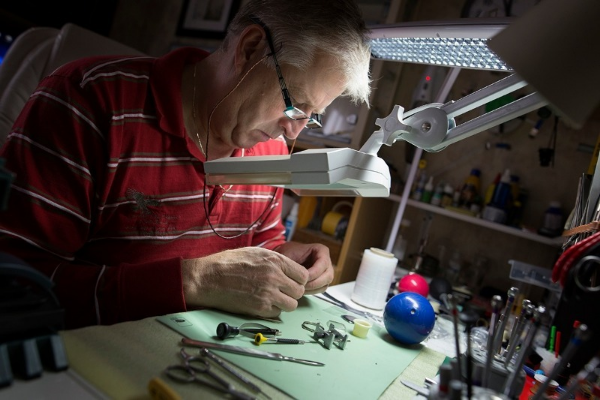 EVA ILLÉSOVÁ
Administration and expedition
LUCIE ILLÉSOVÁ
Marketing and consulting, technical assistance

+420 775 580 921 (MON–FRI / 9AM–5PM)
communication in English
+420 775 580 920
communication in Czech (MON–FRI / 9AM–2PM
info@nejpanskehodinky.cz
COMPANY DETAILS
Eva Illésová
Radvánovice 89, 51101 Turnov, Czech Republic
TIN: 65712919
VAT: CZ6455092215
You can also visit our website www.tisellwatch.com and www.nejpanskehodinky.cz

Under the Sales Registration Act, the seller is required to issue a receipt to the buyer. At the same time, he is required to immediately register the received revenue with the tax administrator online; in case of an outage, it must be done within 48 hours at the latest, in case the sales at this sales point are registered by the taxpayer in a regular mode.